About me
I'm famous for making icons, fanvideos and writing fanfiction. Please stop editing MY page. I don't go around and editing others personal pages. This goes towards everyone.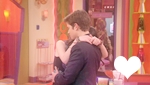 September 11th-I am now an iCarly wiki admins. I will be fair, but if I see that you are becoming a problem on this site to users, I will take action. Thank you. :)
My favorite pages
Links
CreddieShipper- My official Twitter page.
XOCreddieShipperXO-My official Youtube page. Originally XxCreddieShipperxX.
Fanfiction-My official Fanfiction page.
Live Journal Awards
Creddiefans.2ya.com Awards
Administrator Positions Held
My Awards!
Contribution Awards
Special Awards
Friend Awards
Top Friends
Community content is available under
CC-BY-SA
unless otherwise noted.