Moon Beam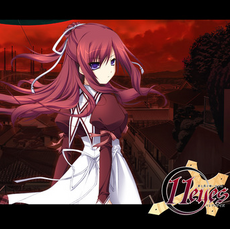 Hi! I'm Moon Beam! I first joined wikia in late december 2010 on
Avatar Wiki
, where I am a Rollback User.
A bit about me... Well my name is Kaitlin and i live in New Zealand. I really like Kpop and my favourite band is T-MAX. I also like watching Anime. Currently i am watching/reading Kaichou wa Maid Sama! And 11eyes.
What i do... I am in school Year 8. I also play Netball and Hockey. When i'm not out i am usually on the computer.
I love iCarly! Gibby is awesome!!! But Sam is the best! I was absoloutly heart-broken when i found out that she wanted to quit! PLEASE DON'T!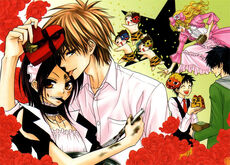 I am currently an active user of Avatar wiki, But I look foward to becoming one on here too. :)
My favourite episode of iCarly is I go to japan! I love it! I like the characteristics of kyoko and yuki! They are just plain awesome >:D
I like gibby because he is super awesome just like spencer!!! :D I like to laugh at freddies name... Fredward XD
A bit of my history in Avatar Wiki... Okay, so when I first started on that wiki, sigh... Don't even let me start... I was a nuesence, and I wasn't very "kind". For a while I just looked through articles, edited for badges... (-.-) and I didn't like this place very much. But then I discovered IRC... And I made a lot of friends. But at that point I was really on the socializing side of the wiki.
I remember one time when I was on IRC, I had a chat with a user called energy (an old admin of that wiki). He showed me my edit count, and pointed out that I have a lot more comments than edits. I wanted this to change. So I started to make more small edits.
After a while, I saw a BSST (Ba Sing Se Times) article about referencing. I was interested. So I introduced myself to the guy who adds refs, Natsu11. He taught me how to do so. After a little more time, I discovered a fanon called Alone. I adored it. It was a masterpiece! Then I had an idea for a fanon. I discontinued my old one called Toph's Story, and started The First Anti-Bender. Shortly after that a user called, Spo55 nominated me for rollback rights! Rassilion kindly supported, and I got them! The next month later, my friend, Sky nominated me for User of the month!
Community content is available under
CC-BY-SA
unless otherwise noted.