Faith in God
If you read my username,you'll probably guess that I believe in God.Faith is what defines me.I could say a lot of things right now but I won't.I will only say that my username speaks the truth.And I am glad to see that there are young people here who also believe.Please,keep your faith.Safeguard it.You will hear many terrible things about God,faith and people who believe.Don't let them get to you.And when there are sorrows or anything that make you sad,don't lose hope.Look up and remember that our Father loves us and looks after us.
Creddier
Also something that defines me.You may not see various stuff here like in other profiles (congrats to you who have them by the way) but believe me,I am a Creddier as far as it can go.Carly's and Freddie's moments together (hugging,kissing,THE DANCE) made me like iCarly in the first place.I believe that this relationship is the archetype of how love between people must be:innocent,pure,unconditional,undying,true and so many more.But whatever relationship one supports (I must tell you that I am ok only with the ones that are normal,healthy.I don't approve Cam for instance.I can tell you why if you want) it's good for him/her because it fills your mind with happy,pleasant thoughts (my humble opinion).I hope to find my Carly someday.
UPDATE: I have found her, but sadly, I'm friend-zoned...
Chess
I like chess a lot! Since I can remember myself,I played chess.I want to play at professional level now.If you guessed that my favorite player is Garry Kasparov you're right..almost! I looked up to Kasparov,but my chess hero from a long time now is Jose Raul Capablanca.Many reasons,the most important one probably being that his style of play was simple and not deep with very complicated variants.
Some things about me
Well,I want to be like Peter Pan.Yeah,I don't want to grow up! Inside me,at least.
Now,many many people literally say that I am a nice,good kid:family and relatives,friends,teachers and professors etc.If you ask me what my merits and virtues are,if I have any,maybe I would say kindness and humility.But I don't like talking about myself,especially bragging.The truth is that I am very shy.
And because nobody's perfect,some negative aspects of me is that,while I don't get angry often,when I do I become really mad! If Hulk existed,I'd surely become one (though my favorite superhero is..Superman!).But I get angry in really limited situations-when someone says a blasphemy for example.I may also become a burden to people exploiting their kindness (not intentionally of course) because I really can't stand loneliness.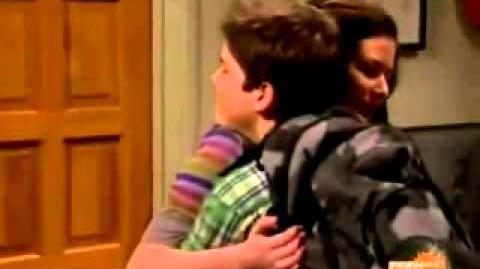 Community content is available under
CC-BY-SA
unless otherwise noted.