Jurassic World: Dominion Dominates Fandom Wikis - The Loop
Play Sound
"Sam's a great role model! She's confident, loyal to her friends, smart, and true to who she is."
— Jennette McCurdy about her character Sam Puckett.
Jennette Faye McCurdy (born June 26, 1992) is an American former actress, producer, screenwriter and singer-songwriter. She starred as Sam Puckett in the popular Nickelodeon TV series, iCarly and Sam & Cat until the shows ended in 2012 and 2014, respectively. She has also guest starred in a number of other television series, including Malcolm in the Middle, Zoey 101, Will and Grace, Strong Medicine, Law & Order: SVU, CSI, True Jackson: VP, and Victorious.
Personal life
McCurdy was born in Garden Grove, California to parents Debra (1957-2013) and Mark McCurdy, and has three older brothers named Marcus, Dustin, and Scott. She is of Swedish, Irish, French, Italian, and Dutch decent. She gained interest in acting after watching Harrison Ford in the original Star Wars trilogy (as Han Solo), and gained inspiration from those movies after her mother recovered from breast cancer. She started her acting career at age 8 in 2000.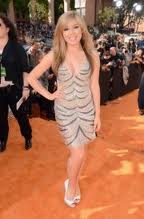 After 15 years of the disease in remission, her mother's cancer returned McCurdy wrote a moving account in The Wall Street Journal of what it has been like and how inspired she is by her mother's determination to beat it again.[4] She unfortunately had to cancel some of her live performances recently, even as her latest and most successful single, Generation Love, was climbing the charts.[5] Her mother Debra died on September 20, 2013.[6]
In 2012, McCurdy voiced support for Roseanne Barr for the 2012 Presidential Campaign. Barr ran under the Green Party.[7]
Career
McCurdy's first appearance on television was in 2000 on the sketch show MADtv at the age of 8. Since then she has starred or guest starred in several television series, including CSI, Crime Scene Investigation, Malcolm in the Middle, Lincoln Heights, Will & Grace, Zoey 101 and True Jackson VP. In 2003, she had the chance to act with her inspiration, Harrison Ford, in the film Hollywood Homicide.[8] In 2005, she was nominated for a Young Artist Award for Best Performance in a Television Series - Guest Starring Young Actress for her performance in Strong Medicine. She has also appeared in several commercials such as one for Sprint and another commercial for crossing the road safely.
From 2007 to 2012 she had a starring role in the Nickelodeon TV series iCarly as Carly Shay's best friend Sam Puckett. In 2008, she was nominated for a Young Artist Award for her work on iCarly, and for her performance as Dory Sorenson in the TV film The Last Day of Summer. She also starred in the Nickelodeon game show "BrainSurge" several times. Her biggest success on the show was when she came in fifth.
On April 7, 2011, she became the spokesperson for the Rebecca Bonbon fashion line (imported from Japan) of clothing and accessories.[9] She will have in-store signings at Sears and K-Mart throughout the U.S. and Canada as part of the brand's marketing campaign. The brand appears in July 2011 at those stores.[10]
She shifted to country music, co-writing songs, producing a debut album (The Story of My Life) and hit single "Generation Love" on the Capitol Records (Nashville) label.[11]
Jennette had role in "The Goree Girls" an musical film set in the 1940s which tells the story of eight Goree Prison inmates who form a country-western band. Filming was set to take place during January 2010, but was pushed back to accommodate Aniston's filming of Just Go With It. Ellen Pompeo also agreed to put off production in order to spend more time with her daughter, Stella. The film took place in Lubbock, Texas; Amarillo, Texas; Dallas, Texas; and Harlingen, Texas.
The film is based on a 2003 article in Texas Monthly magazine by Skip Hollandsworth.
This film is produced by and stars actress Jennifer Aniston, Jennifer Landon, Jennette McCurdy, Kelly Rowland, Melissa DiMarco, Pam Tillis, and Jimmy Bennett, but the film was never came to fruition.
McCurdy was cast to play the role of Billie Crow.[12]
Jennette was signed as a lead role in Dan Schneider's next show for Nickelodeon titled "Sam & Cat" along with Ariana Grande. The series aired in 2013 and ended in July 2014.
In 2015, Jennette stars as Wiley Day in the Canadian drama Between.
Music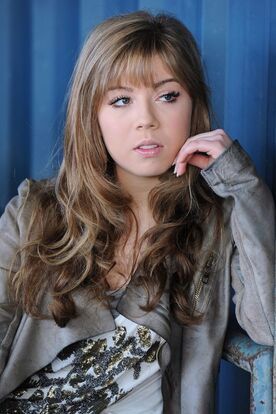 Also see the page Jennette McCurdy Discography for a more detailed and up-to-date history of Jennette's music.
In June 2008, she announced on her official website that she was working on her debut album, due for release around June 30, 2009. The first single, "So Close", was released on iTunes on March 10th. It reached the number 16 position on the iTunes country chart, and number 53 on the iTunes pop chart.
The second single, "Homeless Heart," a cover of a song originally by Amanda Stott, was released on Tuesday, May 19, 2009. Within the first week of release, it reached #43 on the iTunes Country charts. The song was for McCurdy's recently deceased friend Cody Waters, and 20% of proceeds were donated to the Cody Waters Foundation. Due to the popularity of these singles, she was noticed by professional music producers and led to a contract deal with Capitol Records Nashville, a major break for her music career.
On April 16, 2010, samples of select songs from McCurdy's upcoming debut country album were released to the public. Those songs were "Not That Far Away," "Never Let Me Down," "Break Your Heart," "Better," "Stronger," and "Put Your Arms Around Someone." The songs were released early in order for fans to vote for which one they believed should be McCurdy's first single. "Not That Far Away" won, and was released to country radio on May 24, 2010 and iTunes on June 1. She released an EP on August 16/17, 2010, which added other songs including "Stronger," "Put Your Arms Around Someone," "Break Your Heart," and "Me with You." It has also been stated that another of her songs, "Stronger", was released in "NOW That's What I Call Music! Vol. 35" on August 31, 2010.
The music video for her single, "Not That Far Away", premiered on Nickelodeon in a special "Just Jennette" night featuring two iCarly episodes sandwiched around two previous (January 9th and May 16th in 2009) "True Jackson, VP" episodes of her as "Pinky Turzo", and also on CMT on August 14th, 2010.
On August 16/17, McCurdy's EP for "Not That Far Away" was released on iTunes and reached #4 on the iTunes country charts. It got to #21 overall, and Jennette thanked all her fans via Twitter and a SayNow message from her. On the Billboard Charts, it reached a high of #3 on the Top Heatseekers Albums and #32 on the Top Hot Country Songs.[13]
She was named one of the 12 Artists Slated for Fame in 2011 by AOL Music.[14]
Originally her full album was set to launch in January 2011, with new songs that were produced by Jay DeMarcus of the country band Rascal Flatts. The album was released in 2012.
The first single from the album came out in March 2011 and its name was "Generation Love".
The digital download for her single, Generation Love became available on March 15, 2011.[15]
There was also a music video for the single (as tweeted).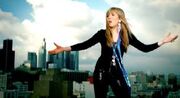 Before it came out there was also a preview online, (which came out being not released by Capitol Nashville), and fans who had uploaded the preview on Online Platforms (example: YouTube) were asked to remove it.
The preview was about one minute long.
McCurdy kicked off her 'Generation Love for St. Jude' multi-city mall tour on March 4, 2011. The tour, which is named for the singer's single of the same name, included a performance by McCurdy as well as an autograph session.
Fans that came out for "Jennette McCurdy's Generation Love For St. Jude" tour could purchase a charity CD package for a $10 donation with all proceeds benefiting St. Jude Children's Research Hospital. Fans that purchased the charity CD package, which included an 8x10 photo and 2 songs - "Generation Love" and "Put Your Arms Around Someone", got an autograph by McCurdy.
To see a full list of Jennette's mall tour visits the appearances section of this website.
McCurdy's music video for "Generation Love" premiered on March, 24th, 2011 on CMT.
Her tour raised $139,643 for St. Jude Children's Research Hostpital, which was almost $40,000 more than her goal.[17]
Nickelodeon was supposedly going to premiere her music video April 23, 2011, but instead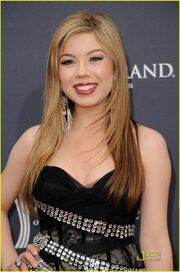 they only showed about 30 seconds to one minute of it, which caused a lot of negative buzz towards Nickelodeon on Twitter. McCurdy seemed really offended by it, and also retweeted and favorited a lot of tweets by annoyed fans.
TeenNick played all of "Generation Love" (April 24, 2011) between episodes of Zoey 101.
After these tweets by annoyed fans Nickelodeon told Jennette they would play the music video on the weekend of April 30–31, which they did. To be nicer, they also played it over the whole upcoming week on Nickelodeon.
"Generation Love" hit #44 in her 3rd week on the Billboard Country Music Chart (May 16, 2011), up from #50 the week before (May 9) her 2nd week.[18] Unfortunately, it dropped to #45 the next week.[19]
The music video for "Generation Love" reached #2 on the iTunes Country Charts.
Screenwriting and Producing, Between
On August 13, 2014 she launched her own online show "What's Next for Sarah?". McCurdy serves as the star of the series as well as the writer of the show along with duties as executive producer and editor. McCurdy says that the show is based loosely on her life and that the character she plays, Sarah Bronson is based on her.[20][21]
In 2015, she starred in the Canada-produced TV drama Between. The series was her last starring role in a television series.
YouTube personality
In 2019 she made her official YouTube channel to talk about everything. Her first video went millions.
Retirement from acting
McCurdy has not acted in a major film or television project since 2018's Little Bitches, pivoting to writing and podcast hosting. Her only major performance as of 2021 is her own one-woman show I'm Glad My Mom Died. In the show and in a subsequent book version she elaborates that her acting career was largely at the behest of her mother, whom she accused of sexual and emotional abuse growing up. McCurdy explained that she associates her time on iCarly with the abuse, hence why she chose not to reprise the role of Sam Puckett in the 2021 revival. McCurdy's former costars have spoken up in support of her choice, although they have added the door is always open for her to return.
Filmography
Film
Year
Film
Role
Notes
2001
Shadow Fury
Anna Markov
2002
My Daughter's Tears
Mary Fields
2003
Hollywood Homicide
Van Family Daughter
2003
Taylor Simmons
Amanda Simmons
2004
Breaking Dawn
The Little Girl
2004
Tiger Cruise
Kiley Dolan
TV movie
2005
See Anthony Run
Lucy
Short film
2006
Against Type
Meredith
TV movie
2007
The Last Day of Summer (film)
Dory Sorenson
TV movie (Credited as Jannette McCurdy)
2008
Proving Ground: From the Adventures of Captain Redlocks
Aria Krait
2008
iGo to Japan
Sam Puckett
TV movie
2009
Minor Details
Mia
2010
Fred: The Movie
Bertha
TV movie
2011
Best Player
Chris "Prodigy" Saunders
TV movie
The Death and Return of Superman
Eradicator Folks
Short film
2013
Snowflake The White Gorilla
Petunia
Direct to DVD film (Voice Role)/* Film */ [22][23]
Swindle
Savannah Drysdale
TV movie
2014
Almost Heroes 3D
Sue
Voice Role[24]
2015
Climate Change Denier's Anthem
Singer
Short film
2016
The Last Virgin in LA
Brittany
Short film
Pet
Claire
Bling
Sue
Voice role
2017
Security Deposit
Leah
Short film
8 Bodies
TJ
Short film; also director, executive producer and writer
Wine and Cheese
Jen
Short film; also director, executive producer and writer
2018
Little Bitches[25]
Annie
The First Lady
Peggy
Short film
Television
Year
Film
Role
Notes
2000
MADtv
Cassidy Gifford
2002
CSI: Crime Scene Investigation
Jackie Trent
Episode: "Cats in the Cradle"
2003
Malcolm in the Middle
Daisy (Female Dewey)
Episodes: "If Boys Were Girls", "Buseys take hostage" ( part of deweys class)
2004
Karen Sisco
Josie Boyle
Episode: "No One's Girl"
2004
Strong Medicine
Hailey Campos
Episode: "Selective Breeding"
2005
Law & Order: Special Victims Unit
Holly Purcell
Episode: "Contagious"
2005
Medium (TV series)
Sara Crewson
Episode: "Coded"
2005
Judging Amy
Amber Reid
Episode: "My Name is Amy Gray"
2005
Malcolm in the Middle
Penelope
Episode: "Buseys Take a Hostage"
2005
The Inside
Madison St. Clair
Episode: "Everything Nice"
2005
Over There
Lynne
Episode: "Situation Normal"
2005
Zoey 101
Trisha Kirby
Episode: "Bad Girl"
2006
Will & Grace
Lisa
Episode: "Von Trapped"
2006
Close to Home (2005 TV series)
Stacy Johnson
Episode: "Escape"
2007
Lincoln Heights (TV series)
Beckie
Episode: "Betrayal"
Episode: "Tricks and Treats"
Episode: "House Arrest"
2007
iCarly
Samantha "Sam" Puckett
Main role (2007–2012)
2008
True Jackson, VP
Pinky Turzo
Recurring role (2008–2010)
Episode: "Amanda Hires a Pinky"
Episode: "True Drama"
2009
iCarly
Melanie Puckett
Episode: "iTwins"
2010
The Penguins of Madagascar
Becky
Voice only: Episode: "Badger Pride"
2010
Glenn Martin, DDS
Mazy
Episode: "Courtney's Pony"
2011
iParty with Victorious
Samantha "Sam" Puckett
Main role, three-part crossover special with iCarly and Victorious
2012
Figure It Out
Herself
Judge Panelist (4 episodes)
2012
Victorious
Fawn Liebowitz/Ponnie
Episode "Crazy Ponnie"
2013
Sam & Cat
Sam Puckett
Spin-Off of iCarly and Victorious (2013-2014)
2013
Ben & Kate
Bethenny
Episode 14 "Gone Fishin'" (Unaired in US due to show cancellation. However aired in other countries on 2nd Avenue Station)
2013
Sam & Cat
Melanie Puckett
Episode "#Twinfection"
2014
The Birthday Boys
Kendra Taylor
"Love Date Hump" (season 2: episode 5)
2015
Between
Wiley Day
Lead Role[26]
Web Series
Web series

| Year | Title | Role | Notes |
| --- | --- | --- | --- |
| 2014 | What's Next for Sarah? | Sarah Bronson [27] | Lead role / Writer / Executive Producer |
Discography
See Jennette McCurdy Discography for more details.
Trivia
Jennette worked on a upcoming film with iCarly co-star Noah Munck and other Nickelodeon stars Ariana Grande, Chris O'Neal, Noah Crawford, and Ciara Bravo [28]

This is second time, McCurdy has worked with an iCarly co-star for a film. The first was Jerry Trainor for Best Player
The film is titled "Swindle" [29]

In 2013 until 2014, Jennette co-starred in an crossover spin-off Sam & Cat along with Victorious actress Ariana Grande. It was also created by Dan Schneider[30]
Jennette McCurdy had a salary of $50,000 an episode.[31]
Jennette and Nathan Kress were both mentioned as a clue in the quizzical game show Jeopardy!. The clue was Jennette McCurdy and Nathan Kress, and the answer was "What is iCarly?" [32]
Jennette once did a interview with "How To Rock" sharing details about her music and "Sam & Cat" [33]

About Sam & Cat she says, "Dan Schneider, the executive producer and writer on Victorious, iCarly, etc., is creating this show for me and we're taping the pilot in a few weeks. I'm so excited for it. I know one more cast member who I can't say anything about yet, but it's so exciting for me because I'm really good friends with this person."
About her music career she says, "I recently left [my record label] Capitol Nashville because it was getting too difficult to travel to have to make my record and publicize my record. I was spending so much time in Nashville but also working on the show in LA. I didn't think it was fair to anybody to do that. I felt like I needed to figure out where I needed to be and just stick to that. I definitely hope that music comes into my life in the future in some ways. So I guess its just a matter of finding if there's a label that will be a good fit for me and a genre that will be the perfect fit for me. I want to make sure my feet are firmly planted before I take the next the step. But yeah, I definitely love making music and I'll post covers and stuff in the meantime.

Jennette has a new Tumblr "PoshMob" [34]
Jennette wears a 32C cup size usually of the Victoria's Secret brand [35]
Jennette brushes her teeth four times a day.[36]
According to a tweet by Dan, Jennette can now legally drive as of September 19, 2011
In faith, Jennette is a Mormon. [37]
Jennette prefers Harry Potter to Twilight. Her favorite characters are Ron Weasley and the Weasley twins.
Her favorite Harry Potter book was "The Half-Blood Prince," but it was her least favorite of movies.
Her worst fears are the ocean and sharks.
Her favorite ice cream flavor is cookies and cream.
Dan Schneider (the show's creator) explains she is the complete opposite of Sam and much like Melanie (the character's twin sister), being "sweet, girly, classy, funny, and even shy at times."
She treats Nathan Kress like a brother (2010 KCAs interview).
In her family, she is of Swedish, Irish, French, Italian, and Dutch descent.[2]
Jennette was in the hospital for a high fever during the shooting week for the third-season episode of iCarly, iWon't Cancel The Show, so she did not appear in the original and later in the entire 2021 revival, but replaced by the African-American actress.
In early 2010, Jennette's mother's breast cancer returned.[38]
She says that if she has a notebook and pen, she could sit down for hours, writing stories and drawing pictures.
She now lives in an apartment in Los Angeles.[38]
Her favorite month is December.
Her favorite books as a child were "Stan the Hot Dog Man," "Dr. Seuss," "Honeybunnyfunnybunny," "The Berenstain Bears," and "Little Golden Books."
Her favorite chips are Baked Southwest Lays.
Her favorite superhero is Batman.
She played a minor role on an episode of 'Malcom in the Middle' as Daisy, a female version of Dewey.
Dan mentioned in his iReunite with Missy Fun Facts that Jennette is (maybe) 95 pounds.[42]
Jennette thinks Seddie is funny (Jennette McCurdy answers questions Sept. 8th 2008)
Her hidden talent is figure skating.
In one of her live streams, she accidentally made Ariana Grande's phone number public.
Her late mother, Debra, filmed iCarly winning for 'Favorite TV Show' on the 2011 Kids' Choice Awards (Apr. 2, 2011) winning moments, and also starting at 0:13 the subsequent announcement in her winning personally for favorite (Funniest) TV Sidekick', and Jennette posted it on YouTube. Jennette gave a 15-second speech, heard between 1:05 and 1:20.
In the Nickelodeon press release on the show, her win, and other winners on the 2011 KCA show. Three years later, she nominated for its spin-off Sam & Cat, but she did not attend due to her racy selfies.[43]
One of her Penny Tees auctioned (online) is from her wearing it on iWas a Pageant Girl. The auction ends May 31, at 8pm ET[44]
She and Victorious star Victoria Justice appeared on an interview in May 10, on KTLA-5 (a Los Angeles television station) promoting May 14, Stars for the Kids fundraiser for St. Jude's Children's Research Hospital (cancer research).[45]
In 2011, She, along with the other cast members of both iCarly and Victorious, celebrated Miranda's 18th birthday in Memphis.[46]
She, and the other casts of iCarly and Victorious visited Graceland with Jennette, Miranda, and Ariana threw out first pitches to the Memphis Redbirds, the AAA-level team for the major league St. Louis Cardinals.[47]
A Question-and-Answer session on May 17, 2011, from JustJennette.com.[48]
She had to cancel her upcoming appearance at the MayFest Memorial Day Weekend that was going to take place on May 28, in Myrtle Beach, SC due to a personal emergency.[49]
She seems interested in Andrew Garfield (he is 27 years old), after his break-up with a gf.[50]
She once believed Memorial Day was Oreo Day.[51]
She was interviewed by the Orange County [O.C.] Register, about the iParty with Victorious episode on getting together with their cast. Jennette said, "...everyone from 'Victorious' has such a huge personality – I think everyone from the 'iCarly' cast is much more subdued." Noah Munck ("Gibby") is also an O.C. native.[52]
She revealed that she is struggling with the return of her mother's cancer.[4]
She canceled her scheduled July 4 (2011) performance at the Auto Club Speedway in Fontana, California so she could spend more time with her mother.[53]
A fan tweeted her late mother [Debra]'s birthday is July 17.[54]
During the behind-the-scenes promo for iLost My Mind, she confirmed that she will be kissing Nathan a lot for iCarly episodes.
She is a spokesperson for H-E-B Back to School supplies.[55] And, here it is in Spanish.[56]
Here is another one: Backpack Technique.[57]
Jennette's top 5 favorite episodes of iCarly are iPie, iTwins, iThink They Kissed, iWas a Pageant Girl, and iGo to Japan.[58]

iPie: "There wasn't an A, B, and C story going on in this episode. One story the entire time, which meant the whole cast was in lots of scenes together. The script was great and each cast member had moments to shine."
iTwins: "Playing two characters in one episode was extremely fun but also challenging. It was a thrill. To this day, kids ask where my twin is - if they believed it, then I did my job!"
iThink They Kissed: "The dentist-chair scene was one of my favorites in the show's entire run. That scene is the primary reason this is one of my favorites. Also, good character development in the episode."
iWas a Pageant Girl: "The tap dance routine was great fun to learn and perform, plus we learned some interesting things about Sam's past. I love those revealing episodes because they lend more insight and depth to a character."
iGo to Japan: "Was such a fun episode. There were lots of stunts, funny bits, and special character moments. Plus, the outside scenes were really rainy and cold, so between takes we had chicken noodle soup and bundled up in blankets - a true bonding experience!"

Her YouTube channel is Jennette McCurdy[59]
One of her favorite foods is grilled cheese [62]
Jennette is one of two iCarly cast members to guest star on Will & Grace (the other being Reed Alexander).
Even though Sam Puckett loves food, Jennette has had issues with food:

She did not like a lot of the food she had to eat. For example, although her character, Sam, loves eating ham, Jennette herself hates it, but she had to eat it for the character.
She suffers from anorexia and bulimia and wrote an article about her eating disorders in 2019.

She shares a birthday with her Sam & Cat co-star, Ariana Grande, who plays Cat respectively.
Jennette and her best friend Allison Hardy recently ran a website and YouTube channel named BurnTheBody, where they comment on random things in the world.[63]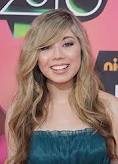 Gallery
| | |
| --- | --- |
| | See photos of Jennette McCurdy here. |
External Links
References