Cobra Kai Season 4 - The Loop
Play Sound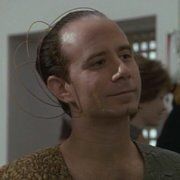 Andrew Hill Newman (born October 23, 1959 in Scarsdale, New York) is an American actor, writer, and producer.
His career began in 1982 when he was in the play "Merlin." He also was the longest running actor in the role of Seymour Krelborn in "Little Shop of Horrors" at the Orpheum Theatre in New York City. In 1991, Andrew appeared on an episode of the TV series Night Court as FBI Agent Ray DeLornzo. A year later he wrote the book "What Every Uncle Should Know," which was published by Avon Books. Newman has co-written scripts with Matthew Perry and Hank Azaria. Since the 1990s he has been a mainstay of Schneider's Bakery having been a writer and actor who played a number of characters on The Amanda Show (co-producer, writer, actor for 9 episodes), Zoey 101 (actor for 1 episode), All That (co-producer and writer for 11 episodes) and Drake & Josh (writer for 1 episode).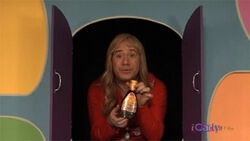 Besides writing several episodes of iCarly, he also guest starred as Mr. Henning in the episode IGo Nuclear, has been the voice of George the Bra, and can also be seen in online versions of iCarly Pathetic Plays donning a wig similar to the hairstyle of Sam (Jennette McCurdy) and going under the pseudonym "Andy McStein." One pathetic play starring Andy McStein was "The Englishman Who Was A Terrible Father To his Two Children named Fuffley and Peeta" (He often plays as Fuffley). Also, in a July 2009 Carly blog, Carly mentions that you should never invite Andy McStein to your party, implying that he is an annoying person.
He has helped write 10 iCarly episodes:
External links