Wiki Targeted (Entertainment)
Play Sound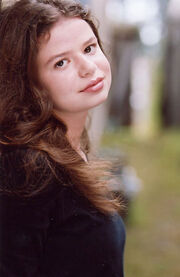 Abby Wilde (born February 25, 1989) in San Francisco California, is an American actress and singer, known for her role as Stacey Dillsen, a Creddie fan, who has an obsession with cotton swabs and white glue and has an annoying lisp. She appears in the episodes iStart a Fanwar, iHire an Idiot and in Schneider's previous show, Zoey 101.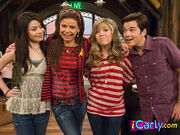 Abby was born in San Francisco, California, U.S.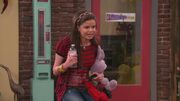 Career
Abby Wilde began acting at the age of 6, beginning in a class with her brothers at the local YMCA branch. Since then, she has appeared in the casts of many plays, Shakespeare performances, opera concerts, one-act play festivals, and musicals. Abby has finished a feature length film, Family of Four, written and directed by John Suits. Debut later in 2008. She enjoys making YouTube videos of herself playing ukelele/ranting about not getting a part in a Noël Coward play.
External links